︎︎︎ Curation, Exhibition, Publication.
An exhibition exploring the role of the designer. Bringing together a range of creative pieces of work that challenge our perception of design.
The Designer As...
Insight:

Many creatives already challenge conventions within their work, however, their practice is often considered to be separate to graphic design.

If we could share this work under the label of graphic design - through different lenses - we could encourage others to see the diverse capability of the discipline.

Execution:

Curate an exhibition that displays our collection of references of designers and other creatives that challenge our notion of design. Present these in the six separate categories with a clear labelling system that draws the viewer in.
︎︎︎ Firstly, we gathered project references from a variety of themes and professionalisms, that challenge our notion of what design is.
︎︎︎ Poster for the pop-up exhibition displayed around campus.
︎︎︎ Stand holding the takeaway exhibtion guides at the front of the space.
︎︎︎ Takeaway exhibtion guide. Colour coded system linking to each lense the work is shown through. Explanation of the different lenses.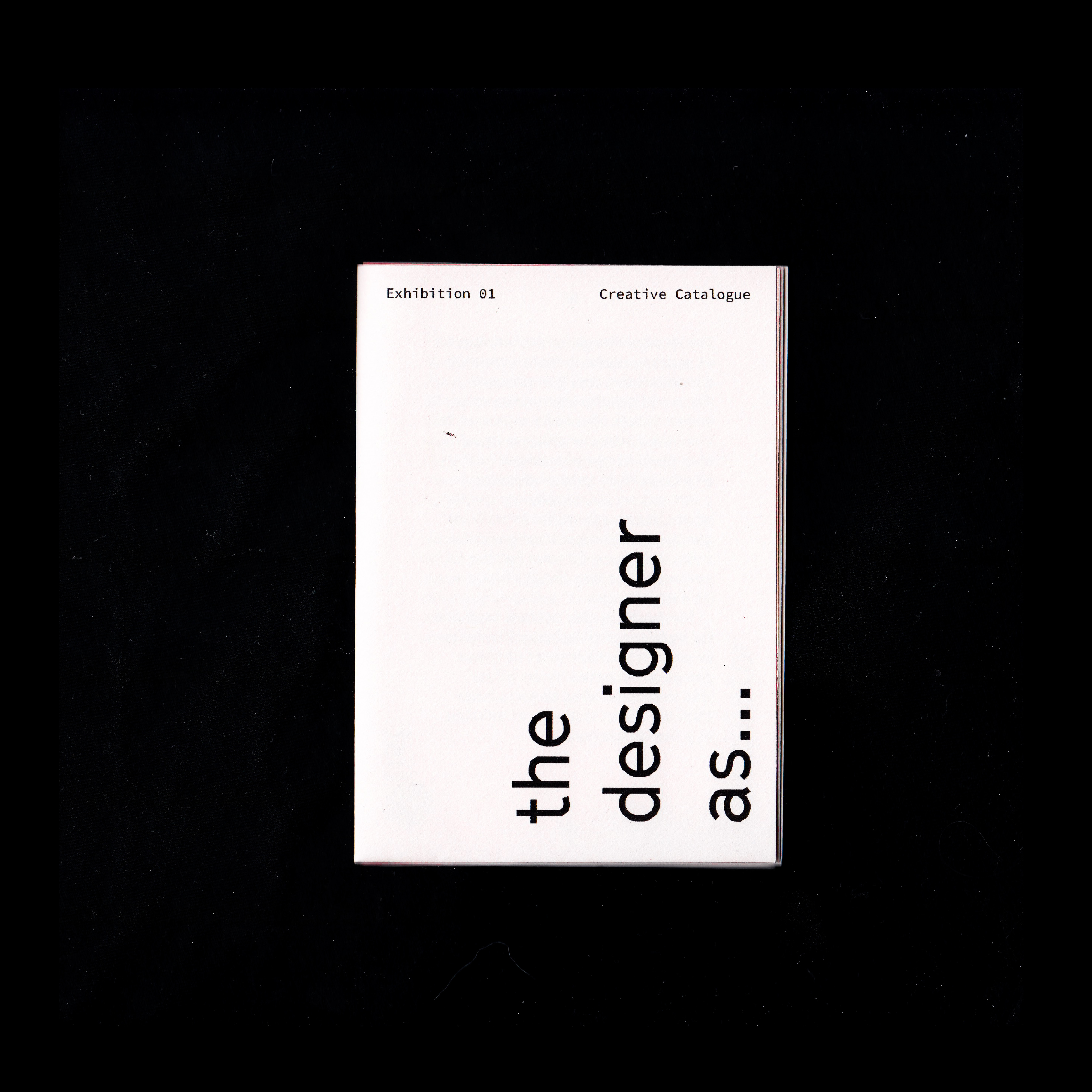 ︎︎︎ Exhibition space with colour coded system on the floor.