︎︎︎ Installation & Digital Campaign, Copywriting
How can we encourage an open dialogue between students and companies on the issue of the climate crisis?
Dear Brands
Problem:

Most climate campaigns target the individual. Individual actions are great (recycling, reusing, buying ethical), but they shift focus off what is really causing the worst of our climate issues: big business and mass-production.


Insight:

The current approach to calling out brands is either aggressive/confrontational (Greenpeace or Extinction Rebellion) or indifferent/passive (continued interaction with a brand despite environmental disregard).


Mission:

'Dear Brands' aims to create opportunities for students to engage in an open dialogue with commercial brands on the issue of climate change; allowing them to pose questions and challenge the brands they support.
I wrote a letter to brands to capture we I think is our feelings on the subject of climate change as a generation.

This was installed in the Falmouth University Canteen as part of the interactive campaign.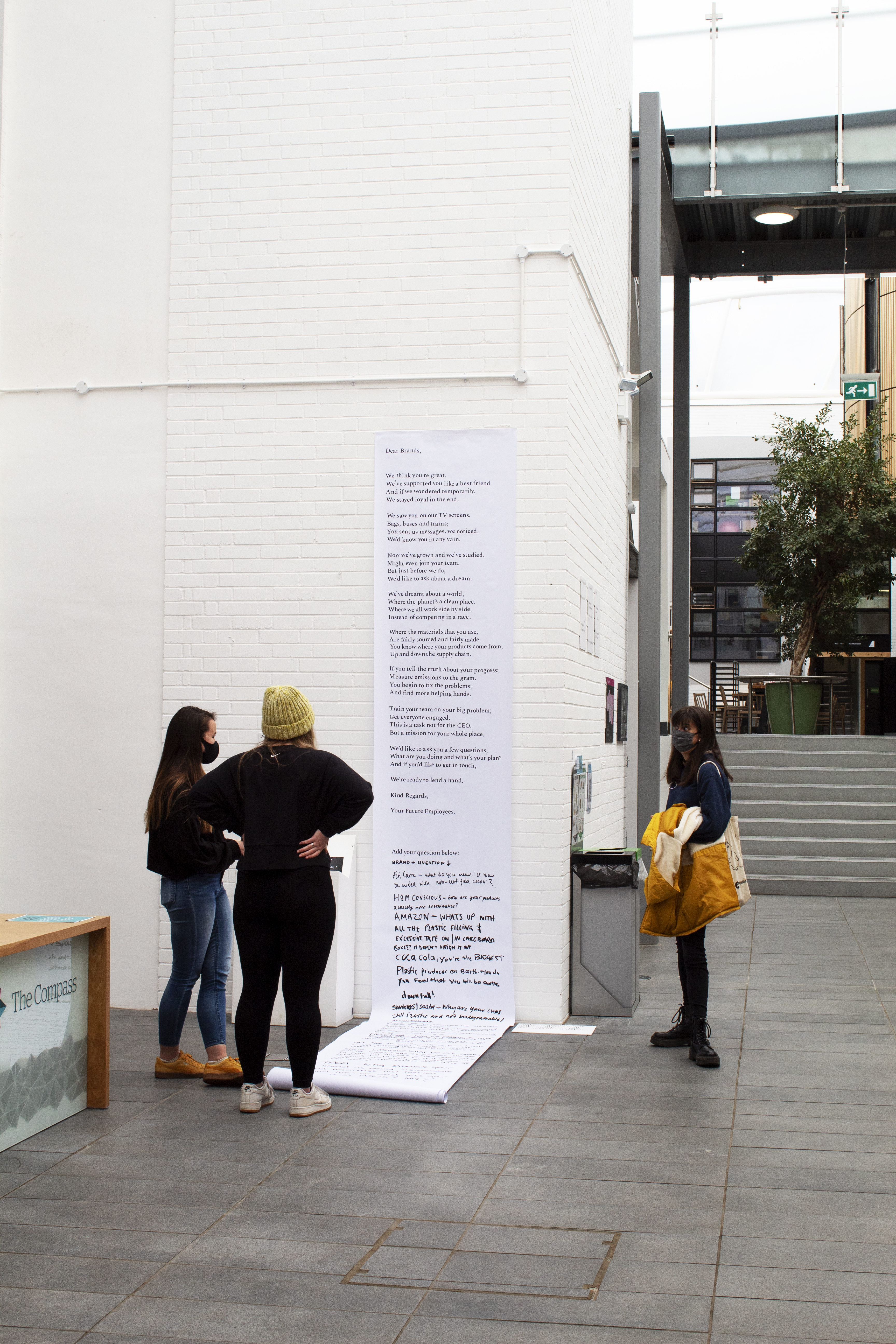 I created a video accompanyed by the poem read aloud. This act as a digital invitation to take part in the project.

The Dear Brands website explained the project; displayed student questions and provided a link to add questions.

It also will display the responses of the brands.




The next step is to reverse the usual brand dialogue, allowing students to lead the conversation.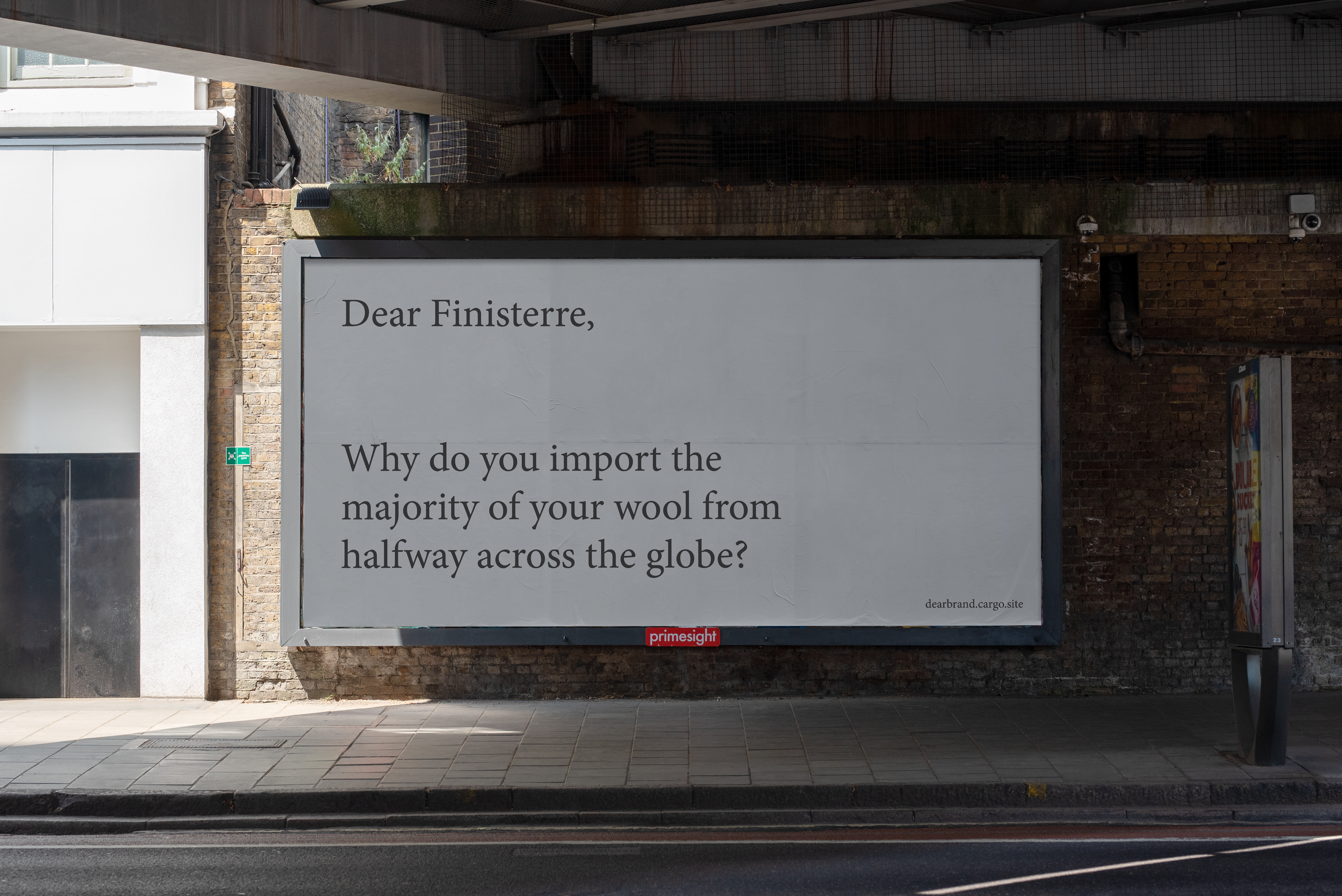 Delighted to have been awarded a
Gold Create Conscience Award
for Dear Brands (August 2021).
See full award︎︎︎